Are you exactly aware of your eCommerce site Cart Abandonment Rate? Cart Abandonment Rate is one of the major problems of many of the online shopping sites.
As per the study and research, it shows,
almost 60% to 80% of carts get abandoned before the shopper completes their purchase.
Every day businesses are missing out on hundreds, even thousands of dollars because they don't follow up with potential customers.
Studies show that 35% of shoppers who received an email from the merchant after abandoning, returned to complete their order.
So now here let's talk about the online tools that will help you reduce your cart abandonment rate. These tools will definitely help you increase your conversion rate and ROI as well. And there are so many SAAS systems that can help you do the recovery of your carts and market them. But before that, you need to understand what are SAAS trends.
1. VE Interactive – Customer Acquisition and Engagement Solution VE Interactive is the marketing technology company founded in 2009 and headquartered in London. To talk about its employees and staffs they have 1000+ staffs in more than 36 Offices across 28+ countries.  They cover 43 territories and more than 30+ languages for marketing support.
VE is a world-leading technology company whose platform has become an essential component for any online eCommerce website and online business to engage and convert potential customers.
VE will help you reduce cart abandonment rate of your website with the help of their different marketing tools. You will get VEPanel to revolutionize your customer's journey with better user experiences.
2. Yieldify – Conversions Smart and Simple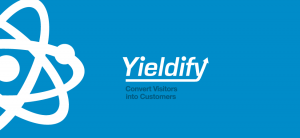 Yieldify was founded in June 2013 by brothers Jay and Meelan Radia and headquartered in London. And one of the most amazing things is that Yieldify has offices in different cities around the world, including New York, Munich, Porto, and Sydney.
Yieldify is conversion rate optimization and predictive marketing tool that will help you to know your visitors behavior by putting a line of code on your website. It is a marketing technology company that uses predictive marketing to track and optimize conversion rate for e-commerce companies.
They will provide analysis of your website data through their dashboard and help you to reduce your cart abandonment rate and optimize your conversion rate. The Software Yieldify exactly collects data on user behavior and browsing activity. With help of that collected data, you can target your potential customers.
3. SaleCycle – Behavioural Marketing Company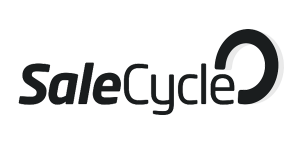 SalesCycle is the UK based behavioral remarketing company founded in 2010 by Dominic Edmunds and headquartered in Houghton le Spring. It also has offices in worlds different cities to support online and eCommerce businesses in the USA, Singapore, and France.
It is one of the best company to work to reconnect with your customers. They will help you providing on-site remarketing and email remarketing solutions. They will also help you reduce your cart abandonment rate and it also works for booking engines and application forms with dynamically personalized messages.
The best thing about SaleCycle is that it also offers segmentation and customization of online shopping experiences for consumers. The key features are that it also has real-time reporting feature to keep you update about your website condition.
4. Keptify – Conversion Optimization Tool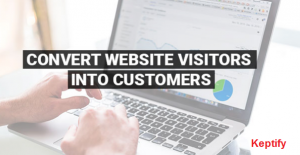 Keptify is young and dynamic online conversion optimization tool. You will get different services to optimize your conversion rate under one roof.
They are helping online eCommerce websites and booking engines to maximize their revenue by targeting valued and potential customers.
I am really impressed with the features of Keptify those are Profiling and Reporting. I think Profiling and Reporting feature will help you track each and everything about your visitor's actions and their behaviors. So with the help of actual factual data about your visitors, you can target your potential customers.
Keptify also has intelligent marketing tools, opt-in forms, Marketing automation, email automation, Facebook Ads and AdRoll features as well.
5. Falcon.io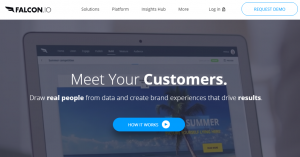 This will be bit vague but yet this tool is amazing and will help you increase your conversion rate by reducing cart abandonment rate.
Falcon is one of the best customer experience management platform built on social media management tool to deliver personalized brand experiences. This will actually help you to increase your conversion rate through social media platforms.
It is only dedicated to social media management so this tool will not have all the features as all the above marketing management tools have. But yet the nowadays influence of social media is too much. So you can use this tool to optimize your social media to increase conversion rate.
The best part is that they are providing social media listing, social media strategy, account management, content and customer management as well.
6. Campaign Monitor – Email Marketing for Your Business
Campaign Monitor is an online email marketing application which will help you to create and monitor your email marketing campaign completely and smoothly. It enables you to create, send, manage and track branded email campaigns for yourself and your clients as well.
It includes email automation, reporting, A/B testing, responsive email templates and different integrations including Salesforce, Shopify, and Magento.
You can create your dynamic email for your clients and you can automate them yourself. It will be better to use if you are looking for the email automation online tool or service for your business.
If you really do care about your business and ROI. Then you must have to try one of these tools to reduce cart abandonment rate dominantly. Try one of these tools and share your experience with us. We will help you publish your experience.